Our Currency is Knowledge!
It is all about Chill Traveling at SeeLevel
Chill Travelling is a state of mind, lifestyle and philosophy. SeeLevel is a made up word that describes a chosen mode of transportation. They are mutually exclusive and inclusive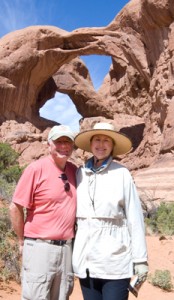 Bob Root and Wendy Steele are the Chill Travelers
Bob and Wendy are best friends, travelers and married to each other and their lifestyle. A chance meeting in 1993 in Santa Fe caused them to shed their corporate careers, move onto a boat in San Diego and begin a very interesting journey.
These were not lightweight corporate types. Wendy was a Vice President of Coca-Cola and Bob a high tech engineer, physicist and CEO in Silicon Valley. Wendy on the east coast and Bob in San Jose California would have challenged anyone in maintaining a relationship, but for them it seemed effortless. So profound, they wrote a book titled Defining Moments; A Brand New Day about how they met and came together. The book is available on Amazon.com or on their web site. It is a fast read that gives you a sense of what they went through to be together, Wendy surviving Cancer and a decision to change their lives forever.
Anything But Retired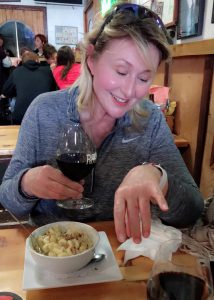 When Wendy and Bob chucked their corporate careers, it was not retirement by any stretch of the imagination.  They chucked their jobs and became hardcore entrepreneurs with a laptop in one hand and "the Hitchhikers guide to the Galaxy" in the other.  With multiple businesses that range from products to publishing, Bob is a World Future Society expert on subjects ranging from nanotechnology to augmented reality and neural network based artificial intelligence.  Wendy is one of the foremost experts in skin cancer and Melanoma.  Both are very focused on results with little to no opinion or point of view on things out of their control.   They are first principle thinkers and autodidacts…look it up!
SeeLevel and what inspired this website.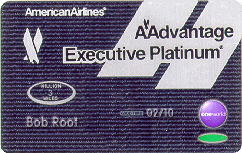 Bob receive a call from an old friend who said, "well you finally did it didn't you?" She said "I just saw the trailer for the new George Clooney movie "Up in the Air" and you sold your story didn't you?" Bob had heard about the movie that focused around a very secret American Airlines Advantage program frequent flyer program that features a black card and an icon on it with the flyers rating in "Millions of Miles." He laughed and said, no, but I wish. And yes, Bob has a card emblazoned with 3 Million Miles.
Sad, but true, this elite card represented Bob's corporate life. Sadly too, it was not the only frequent flyer card he carried and not the only top level program that he was a part of. Worse, these commercial flying programs did not record his time in corporate jets. Wendy carried similar cards as badges of stupidity and not courage. Unlike Clooney's character neither was proud of a lifestyle at 35,000 feet.
Though, their corporate lives brought them together, it did not mean that they paid that lifestyle homage.
The term SeeLevel is one that they made up based on their collective experiences flying around the world on business. Each recounted that they would sit in their aisle airline seats working. Usually upgraded to first class, they liked that perk, not because of the seats, food or treatment, but because they could be first on and first off the flights. Running hard, they both lived a breakneck pace until their meeting in Santa Fe. Over the next year, the aisle seat was traded for a window as each of them watched below as they passed great places like White Sands, the Everglades or the Grand Canyon. When they talked on the phone about where there latest trip took them, they both lamented that, "Wouldn't be nice to see some of those places at ground level. Wouldn't be nice to travel about the US at SeeLevel. A dream or a goal?
Reading Bob & Wendy's book, you get a sense that they also may have had a hand in the movie, "The Secret." This was a movie about the power of intention. A line from the movie said, "Energy flows where attention goes." To both this symbolized their coming together and creating a business that finds them traveling America at SeeLevel. Although this movie came out well after they wrote their book and changed their lives, it certainly symbolizes their lives.
Cancer and Keys!
The part of Defining Moments that they wish they never had to write was Wendy's diagnosis of Melanoma. It was a wakeup call and the beginning of some profound changes that includes their current business of marketing and manufacturing their line of chemical-free skin care products. Keys care is their business and SeeLevel is their lifestyle and how they run the business.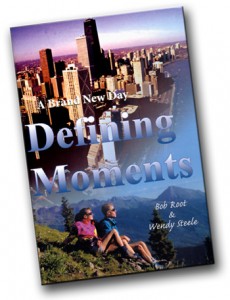 SeeLevel and Chill Travelers
Chill Travelers are not just Bob & Wendy. They are people that think alike. They are people of positive intention that have no sense of entitlement. They are people that give without intention of receiving. Said, Chill Travelers receive with great appreciation. Their currency is knowledge and their religion is energy, enthusiasm and wonderment. They are a different breed that operates throughout their lives with a sense of curiosity and fluidity. Chill Travelers are no specific age group, position, wealth or traditional status. They are like minded freaks and are proud of it. They are typically irreverent with little tolerance for status quo. They are not judgmental and they are intensely curious.
SeeLevel is a not way of travel. While some choose to do it on the road anyone that stops and spends time experiencing things, people and places is doing it at SeeLevel, this site is for everyone that feels that they must travel to be free and who thirst for life's experiences.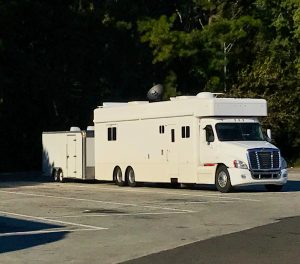 Bob & Wendy have traveled over 100,000 miles on the roads of America and Canada for their business. Originally, they traveled in a traditional motor coach pulling their car around the country visiting dealers, customers and attending tradeshows. In their desire to see more remote areas, they built a custom coach affectionately dubbed, "The Grizzly." This custom coach is more robust and was designed to be off-grid for up to two weeks. Further off the main highways, they have been able to get closer to the things they want to see, hear and feel about life at SeeLevel. They can be in LA working for a week and head to the Mojave Desert for the weekend. This lifestyle was not possible with the traditional RV they lived and worked on. The "Grizz" gives them the freedom to operate more at SeeLevel than they ever could imagine.
Along the way they have met some interesting people, new friends, old friends as well as learning a lot about living at SeeLevel. Great places to stay, great places to eat and great places to meet real people inspired this website. Originally, SeeLevel was intended to be a traditional paper book, then the idea of an electronic book struck them. The problem is that books are static. Their life is so dynamic that capturing what they have learned, seen and found seemed as though the book idea would never be finished. The perfect solution is a website that has some very specific architecture. The idea of a website that is a blog combined with a chat forum, an online referral system and an online store seemed to be perfect for them and those that join in.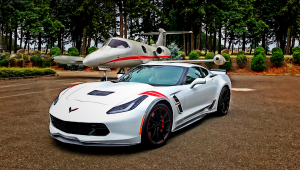 Today, they position themselves on the Oregon Coast near the factory, the Florida Space Coast near SpaceX and everywhere in between.  Their interests are varied with friends all over the world.  Eclectic and eccentric are typical monikers hung on them.  No strangers to the future with very little care of the past, they cruise through the universe to a different beat.
The blog is their way of sharing their beliefs and philosophy in real-time. The chat forum enables everyone to share and contribute. Bob & Wendy say that Chill Travelers are people who give without expectation of receiving. Whether it is lifestyle, wellness or as simple as great places to eat, the forum will expand in the direction that it will naturally flow. An area of the site is dedicated to companies and products that fit the Chill Traveler lifestyle. Funding for the site will be an online store that will sell creations and music created by Bob & Wendy expanding their hobbies of photography, design, video and music to fund the endeavor.
Projects Are Unending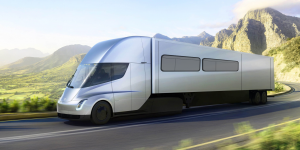 The latest project for Bob & Wendy is the design and construction of a new motocoach based on the Tesla Semi.  People though we were insane when we built our first coach based on a Mercedes Freightliner Class 8 truck.  They really think we have lost it as we move forward to build a 100% autonomous electric motorcoach.  Film at 11
Travel, People, Photography and Music and Life are their journey and there is no destination. No going back, only forward.