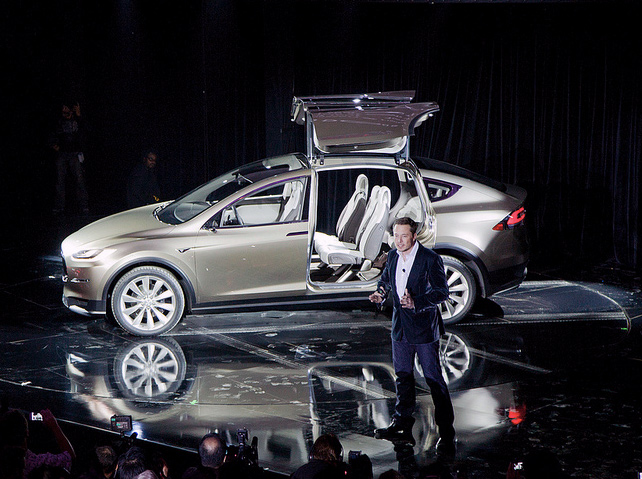 Dear Mr. Elon Musk,
We have met a few times when I was running that lights out manufacturing company in the Valley that made hard disks.
You have done well for yourself.  I especially like your SpaceX company. As you may recall I tweeted you that you should have named it SpaceSex because what you are doing is so cool.  Really like the SpaceNet style internet project.
But this letter is about your Tesla company and more specifically your Tesla Model X SUV.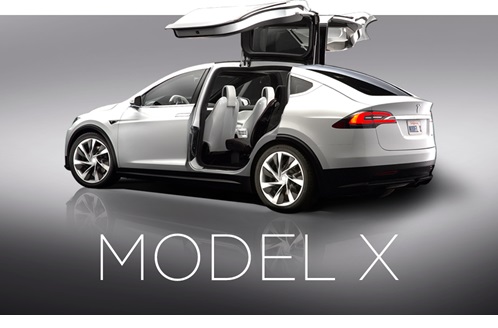 You see, when I chucked my corporate life to live on a motoryacht in San Diego with my sweetie, I did not realize that it would lead to a "houseless" life seeing the world at See Level through the windshield of a custom motorcoach built by a bunch of Amish guys in Indiana.
Being an engineer, I was intrigued by your original eRoadster and the birth of Tesla motors.  I liked the name as homage to one of the most inspired inventors in history. I recall how stubborn and focused Nikola Tesla was.  You seem a bit more flexible which is why I am writing you.
As a guy who lives at See Level, I am rarely in airplanes anymore.  Remember that article in the San Jose Mercury News about that crazy Valley CEO that had over 4 million air miles?  Starting the remember me now?   I am on the road seeing all those things that I never saw from seat 4D on American Airlines.  Towing my Jeep Grand Cherokee Overland around the country gives us the ability to stop and use it to shuttle here and there.  Which leads me to the reason for writing.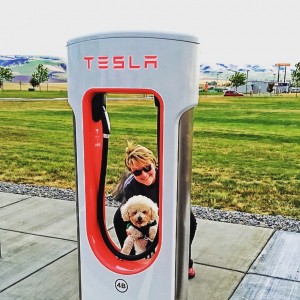 When this engineer saw your Model X SUV shown in concept, I immediately went into design mode thinking what a perfect next generation tow vehicle for us.  I first thought that our huge onboard power system would be able to charge the Model X as we went down the road.  Then I thought, maybe we would not even have to plug it in and use the inertial charging facet of electric vehicle.  Yes!  I thought as we towed the model X we would be charging the batteries just by dragging it.  I thought also that the rumored 265 mile range would be perfect for us and that we would not have to hunt for a supercharging station.  Just towing would be our source and plugging it into our hybrid power system when parked would be all that we needed to have the perfect tow vehicle.  Since we drive about 8 hours in a day in the motorcoach, I thought that certainly would be plenty of time to charge the Model X.  Sort of like making money while you are sleeping.  Perfect!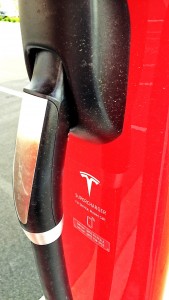 Recently, I was in Pendleton Oregon at an Indian Casino and saw a Tesla Supercharger Station across the parking lot from where our motorcoach was parked for the night.  Seeing this through the fron windshield and fondling the charger nozzle inspired me to write to Tesla to see if my idea of the perfect tow vehicle would play "Off Broadway."  So, I did not know who to write to and searched your website to finally find an email address to your news and media people.  My idea all along was be the first to write an article about the great concept I had of using the Tesla Model X as the perfect tow vehicle.  So, I wrote hoping to get the great news and scoop everyone else with the concept.
I wrote and Jamee Hawn quickly wrote me back to say, "Hi Bob,  Thanks for your interest.  Model S an Model X must both be towed on a flatbed, not behind a motohome."  Dashed, I was undaunted.  I checked in with a couple actor friends that own the model S.  I got a hold of as many engineering drawings as I could.  My deduction, assuming the model X is the same as the model S, is that it is really towable 4 wheels down from a theoretical engineering perspective.  So, now I challenge you to turn that theoretical engineering hypothesis into a reality.
I predict that if you homologate the Model X to be 4 wheel down towable you will sell a lot of Model X's to people like me.  Even though we are a relatively small community, we are enough of a force to cause Chrysler to pay attention.  We are also probably as big a market as the eVehicle heads that you are currently targeting.
So, thanks for considering my idea.  If not, maybe I will start a conversion company with some of my engineering friends.
Sincerely,
Bob