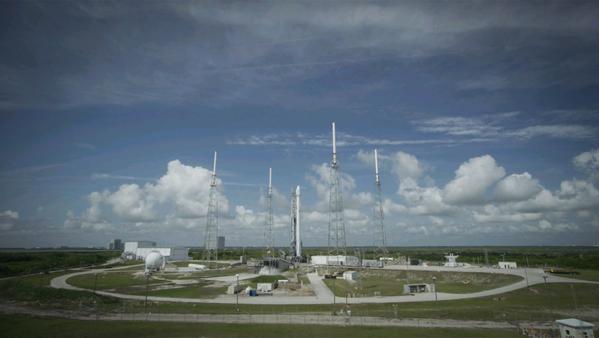 SpaceX Falcon 9 Launch From Our Lagoon
Normally we go to the Kennedy Space Center or one of our favorite neighborhood bars to watch a rocket launch.  This time we decided to stay and watch from our lagoon on the Space Coast.  Since we look almost directly at launch complex 40, we wanted to see what it was like.
On Tuesday, April 14, 2015, SpaceX's Falcon 9 rocket and Dragon spacecraft lifted off from Launch Complex 40 at Cape Canaveral Air Force Station in Florida, beginning SpaceX's sixth official mission to resupply the space station for NASA. The launch occurred at 4:10pm EDT and while weather had remained a concern during the countdown, Falcon 9 executed a picture-perfect liftoff into a nearly cloudless sky.
Meanwhile, Falcon 9's first stage attempted a precision landing on our autonomous spaceport drone ship named "Just Read the Instructions" as part of an ongoing attempt to land and recover a rocket after it completes its primary mission. The stage made it to the drone ship and landed, but excess lateral velocity caused it to tip over.
So, here is another Chill Travelers video