Recently we had to make a trek to Indiana to get some work done on the Grizzly (Our coach). When it was time to leave, we fired the engine and headed south.  The normal route would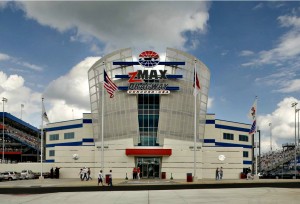 have been I-75.  Just a few minutes into the trip, Wendy said, I don't feel like 75.  I am feeling more like Charlotte and more specifically hanging out at The Charlotte Motor Speedway for a few days.  This was a place that we used to frequent because of the race shops and our involvement with Pfizer's Viagra racing effort.  So, Concord NC became the new waypoint on our way south.
A definite left turn, but we did not know how left.  How to Chill!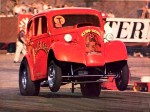 Growing up as a racer in SoCal, Bob has many fond memories of the sounds and smells of Top Fuel drag racing.  He piloted a AA/GS Anglia for years both on the street and the track…but we will not go to deep into his street experiences.  Bob has always wanted Wendy to experience the impact of the worlds fastest accelerating vehicles.  It just never has happened in all their time together.  In fact, we were at the raceway a year ago and could not stay for the nationals.
We arrive late at the speedway and the next morning when checking into the campground office, we noticed big posters and banners for the National Hotrod Racing Association 4 Wide Nationals the upcoming weekend.  With a smile, we asked our old friends if they had any room at the campground for the weekend.   Connie said, "We have two spots left and one is your favorite up on the hill."  So we booked for the weekend.
Those of you that know us well know that the Grizzly was built to run our business from anywhere and we have a prospective chain that we lost a few years ago because of some problems, so it would be good to see if we could visit.
The next step was to see if we could get tickets for the NHRA Nationals.  Once again, Connie came through and as speedway members, we were able to score weekend passes and an invite to the "Eliminator Club."
So, we were almost set.  Bob wanted Wendy to have a up close and personal experience.  Not knowing what that was, Bob got on the phone and texted friends at Hot Rod Magazine, Lonnie at ShowHauler, who builds lots of coaches for drag racers and our friends Frank and Suzy who used to run hospitality for Kenny Bernstein's Funny Car.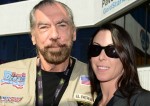 It wasn't too long and we heard back from Frank and Lonnie.  Lonnie said, "Don't you remember that your ShowHauler dealer was Angie Travis who is a Top Dragster driver.  Franks said, "We have dear friends that run hospitality for Alexis Dejoria who drives the Patron XO Funny Car.  We know her dad JP DeJoria from our industry and who runs Paul Mitchell.  He was a founder of Patron Tequila.  So we set out to contact Angie and Frank and Suzy's friends, Kurt and Phillis.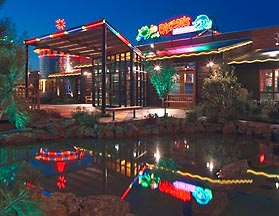 Phyllis texted that they were in bound.  We offered to meet for dinner at our favorite Cajun place called Razzoo's in Concord NC.  We met a couple of days later and enjoyed their company so much.  New friends for ever and they invited us to be a part of the Patron XO hospitality suite.
Angie responded by telling us to come by and hang with them in the racing pits.  It would be nice to see Angie and Jeff again and it would be nice to finally see Angie racing.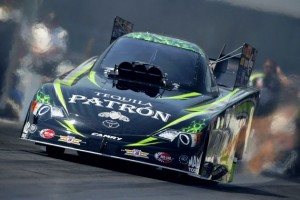 It was very cold when we woke that Friday morning.  On and off rain shut the day off, but we got to see Angie and Jeff and spend some time at the Patron Hospitality area just adjacent to the car shop/trailer where the mechanics more resembled brain surgeons than gear heads.
The next morning was clear, but much colder.  This normally would be a complaint, but cold means record setting conditions for these 10,000 horse power cars turning the quarter-mile in 4 seconds at 325+ miles per hour.
We walked over from the campground and were greeted with the sounds of drag racing.  We sat in our seat a few rows up and about 1/3 the way down the track for the best views and the best sounds.  That early, we were one of a handful of onlookers.  Later in the day, we rambled through the pits and spent more time meeting interesting people at Patron.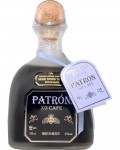 We ran into a couple that work with Alexis's husband, Jesse James.  There were celebs which always makes Wendy happy.  Mixing Patron Cocoa and Patron XO Cafe liquors was a warming effect for the day.  And, we got to watch the brain surgeons take apart the engine between runs.  Amazing to watch from this close vantage point.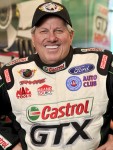 Sunday was equally good and we felt a little sad leaving our new found friend and old friends.  Bob got to see old friends like John Force and watch the four Connie (Conrad) Kalitta teams in action.  Old home week for sure, but with a Patron twist.
Franks texted, "Meet us in Vegas.  Kurt and Philly will be there and we can all go racing together."  It made it tougher that we said had to say no, but maybe Denver in July.
The one thing for sure is that it is nice to be part of a very interesting community again.
These left turns are important and we honor meeting new interesting friends above all.  And, it was all because Wendy said, "I'm not feeling I-75!"
Here is to many more left turns.
Here is a picture of our new friend Kurt with Wendy.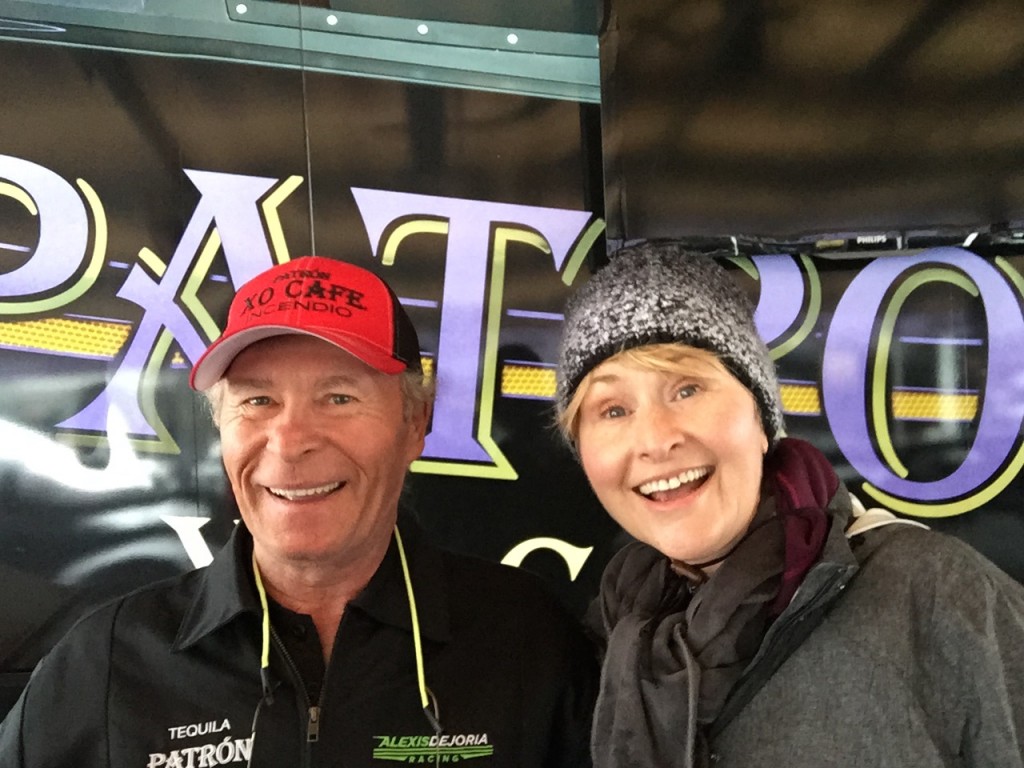 Below is a couple of videos.  One trying to capture our experience at Patron and one of Angie's dragster which we finally got to see her race from the vantage point of the eliminator club.
Below are two videos from the event.  Please click on them to enlarge and view
Below are various images from the event.  Click on the thumbnail images to enlarge