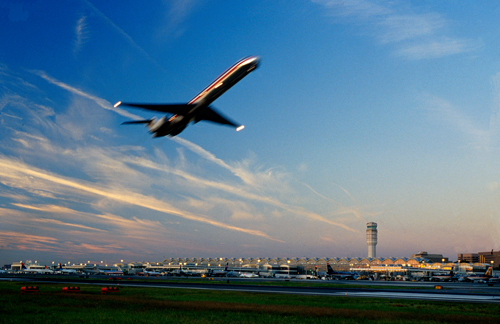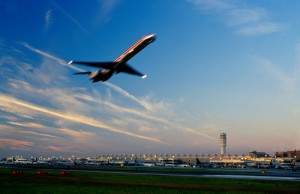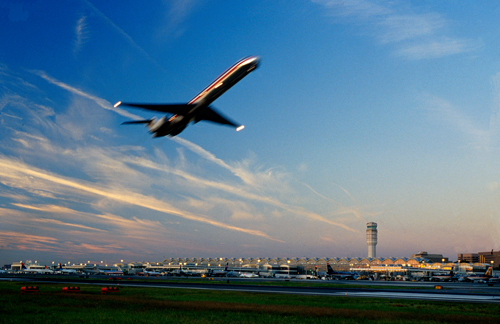 This lost chapter was written in the mid 90's about life in the air in the late 80's and early 90's.  At the time we were about to publish Defining Moments, we dropped this first chapter because prepublishing readers felt that it did not fit the book.  We agreed and only resurrect it here because of the profound experience that both of us had watching the movie starring George Clooney, titled, "Up in the Air."  It was our lives with one major exception, we got together.  So as you read Defining Moments, we feel that this lost chapter does now play an important part in our lives.  Think about meeting the love of your life and the circumstances surrounding that meeting.  This chapter prepares you for Defining Moments: A Brand New Day because it portrays our lives before meeting each other.
It was never an easy lifestyle for most infrequent travelers, but effortless and a big part of our corporate lives.  9.11.01 changed many things in our world, but significantly changed how we all fly.  Many of our friends at American, Delta and United retired or just quit.  We still stay in touch with some of them and others we have lost, but often think about and wonder how they are.
We do not miss flying since 9.11.01 because it has become really hard and difficult.  Anything is tolerable, except that the people in the airline industry have changed so much.  Openly unhappy and almost angry, the few times that we now fly make us sad for an industry lost.  People always make the difference in any industry and now with a few exceptions, all the adventure and fun is gone for the "air warrior."
"I miss the aluminum tube flying through the sky.  Not because I miss the adventure.  I miss my family," Bob Root
Funny as it sounds, when you live your life in a community that just happens to clock their air miles in the 100's of thousands, you have entered a family of like-minded freaks.  One day in LA, the next in Dallas, then London, Paris the next and then back to LA means you are part of a crazy elite group of business travelers.
When you have a conversation with someone that sounds something like:  " One is LAX, two ORD, three IAD, four DFW, five SFO and then NAPA for a rub and then to JFK on eight, it is not a line from a musical score, but your week plans and the airports you will be stopping through and in the order before you get a massage in Napa for the weekend.  Then off to New York Monday morning.  Bob's life?  Wendy's life?  Both, but not together.
So, the next time you take a business trip, log how many hours you are away and how many hours you are flying.  Then take the number of hours you are in the air and multiply that by 550 miles per hour.  Then divide the total number of hour you are away into that number.  This will give you your average speed for the length of the trip or as Bob & Wendy put it, your average speed sleeping!  For them 120 mph was typical.
Here is a link to the chapter on the Chill Travelers Chat Forum.  Air Warriors to Dream Warriors
The rest of Defining Moments: A Brand New Day is also on the forum by clicking the link
Look forward to your comments!
Bob & Wendy
Our lives prior to meeting!
[mappress]