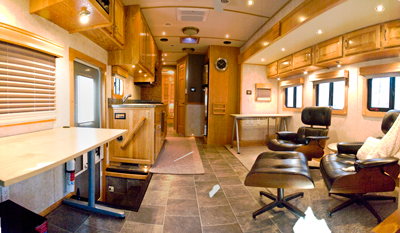 We have been in the process of creating a video depicting Jasper's first month with us. We have planned all along to create a series of videos that capture his life and growth. Camera on the ready we have been shooting many wonderful sequences of Jasper's exploits. As always, there are those moments that you capture that stand on their own.
We have been on a hard run since the day we picked up Jasper. His first three days saw a 1500 mile run from Texas to California. A week in Malibu, then a few days in Long Beach for the Women's Conference and then onto Orange County for dealer calls and speeches.
With full intention of slowing down a bit, we headed to one of our favorite places just north of Santa Barbara. We pulled into our spot overlooking the Pacific and settled in. Wendy noticed that the trees had grown quite a bit and they were touching our slide windows. We opened the curtains to find…well for Isabel to find, a local native at the window. The rest was caught on video and the music just seems appropriate.
[flashvideo file=http://www.chilltravelers.com/video/foolish_pride.flv /]
[mappress]