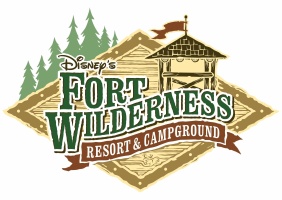 A funny thing happened on the way to Baltimore.
We were scheduled to be in Baltimore for meetings, sales presentations and customer visits.  After being in Cincinnati for meetings we were confronted with Hurricane Sandy.  Do we wait for the outcome or keep moving?  Keep moving of course!
We decided to head south to try to get around the back side of the storm and we repositioned to Knoxville.  Our hope was to be able to head north on I-81 after the storm passed and still make it for meetings.
Knoxville was a good place to wait and it is also where our friends Linda and Patrick live.  Linda is Wendy's college roommate at UT, or as they pronounce it, UUU-TAY!  Patrick is the producer and director of the TV show, Sons of Guns, so we were lucky to find him in Knoxville.  Good visit and what was supposed to be a couple of days was extended because the storm was much worse than expected.   We were blocked by two feet of snow in every direction and where we were going to stay in Maryland was closed because of the storm.  There are not too many places that take motor-coaches in the Baltimore area and even fewer that take the size of the Grizzly.
So blocked to the north, we did the most reasonable thing.  We went to Disney World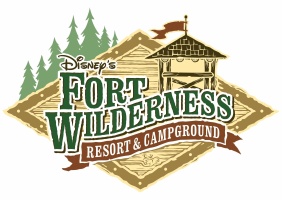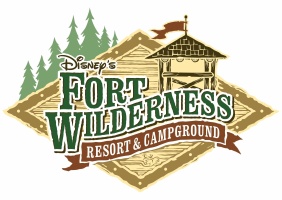 There are many reasons that we come to Disney's Fort Wilderness at this time of year. People that know our 365 on-the-road lifestyle often ask us, why Disney World and why Fort Wilderness.  Since most of our days are filled with events for Keys and KODA products, visiting our dealers and doing seminars/speeches, this seems like a very unlikely place for us to be.
The reality is that just after Thanksgiving, most of the US starts to think about the holidays.  Most are girthing for shopping season and 99% of our retailers do not want to see us until after the rush.  So, this is a time for repositioning products, strategic planning and new product development.  Taking the Grizzly to WDW at this time would seem to be a little crazy, but in fact, this is one of the slowest and quietest times of the year.  Considering above, there are a few other reasons why we make the trek.
The Best Campground in America
70 Degrees
Olympic Swimming Pool
Great Restaurants
Quiet Nights
Nightly Fireworks
Incredible Theme Parks
Happy People
Restful
Good Friends
Car Guy Events
Good Place To Work aka Creative Time
Inspirational
We could just keep going!
Besides many friend asking why, we have so many that have wanted to see what it is like in a typical day for us.  I guess the first answer is always, there is no typical day.  So, we decided to grab one single day beginning with dinner the night before and proceeding through a day around Fort Wilderness.
Later, on is a video we constructed set to music that gives an idea of just one day here at WDW
 One Days Chronicle
We start every morning the same.  After we wake, we seek out the meaning of life.  It is not what you think.  It is the brand of coffee we drink.  Introduced to us by our chef friend Traci, Meaning of Life is the coffee bean we order in from Cafe D'Arte in Seattle.  No matter where we are, we ship in our Meaning of Life blend and press it using our very simple yet high tech AeroPress coffee maker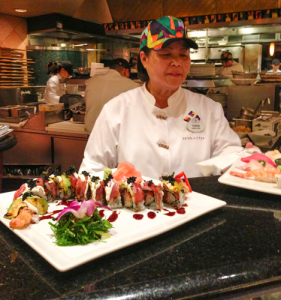 On this particular day, we were happily remembering our last night's dinner at the California Grill atop the Disney Contemporary Hotel.  The CA Grill is usually ranked among the top 10 restaurants in the US and our friend Yoshi, from Okinawa, is one of the most renowned sushi chefs in the world.  No surprise she is at the CA Grill.   One of our secrets is that there is a sushi bar at the CA Grill where Yoshi works.  It is not on the seating plan and reservations require some special requests through the business office.  Yoshi says that to tell them that we are her family which has become true  over time.  The resemblance gets closer over the years.  While here, we try to schedule dinner as often as we can and we take clients to dinner here because the CA Grill is not inside the parks, so our guests do not have to have a park pass.
Visiting with Yoshi is always fun and we have become close friend with Brian, the exec chef, and many of the other people that work at the grill.
Our plan for today started with the Meaning of Life and we headed out to the pool which is about a 1/2 mile walk from where the Grizzly is parked.  Our daily walking goal is 5 miles and between walking Jasper, our own walks and going to the Disney parks takes care of the rest of the requirement.

We both try to swim daily trying to go 1500 meters as a form of daily exercise.  After last night 750 meters was about all we could manage.  The pool at Fort Wilderness is an Olympic pool, warm and very clean.  After our swim, we walk back to the Grizzly for breakfast and to get ready for the days expedition.
Wendy and I have never had a 9 to 5 job and now with Keys, it is 24/7 and seven days a week.  Don't feel sorry for us, because we take parts of some days off to play.  Today our plan is to venture to Disney's Hollywood Studio and then to walk to Epcot.
We jumped in the car to drive over to Disney's Yacht Club Hotel.  From there, you can walk to the Studio along a waterway.  We arrived at the Yacht Club and started our walk to the Studio seeing some sky writing on the way.  We love the walk and it was a perfect day.
We arrived at the Studio and had reservations at one of our favorite restaurants named Mama Melrose.  Great Caesar salad!  Then it was time for a walk around to see what was new.  Unlike most, as season pass holders, we are not rushed to use up tickets, so we return as often as we like and see different things on the various trips.  This is in contrast to the frenetic families that run around on schedule.
After lunch we headed to Epcot to walk around the international pavilion on a leisurely stroll and to check out what is new.  The walk from the Disney Studios to the France gate at Epcot is about a mile and passes Disney's Boardwalk.  Wendy has to stop for M&M's to fuel the balance of the walk to Epcot.
Arriving at the France gate, we started our walk past France, Morocco, Japan, the USA pavilion, Germany, Italy, China, Norway and Mexico.  Not much had changed.  Many new young faces working in the various countries.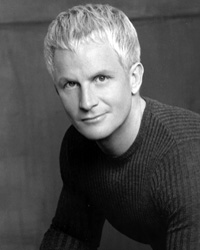 What was exciting was when we got to Norway was to see a sign out front that our good friend Geir Ness was making appearances with his line of perfumes and fragrance made in Norway.  We have been friends for years and Geer started his line shortly before Keys was born.  So we cruised inside and caught his eye.  Geir is the quintessential salesman and this good looking Norwegian coaxes women into buying his perfume while he stares into their eyes and rubs their hands.  Both Wendy and I laughed as women lined up and their eyes roll back in their heads.  Kaching another sale!  We had a great time visiting with Geir and hope to have dinner with him before we leave.
Next stop was Mexico where Wendy had heard a rumor about a new Tequila Bar that opened inside the pavilion.   We walked through the museum portal and down into the marketplace.  Dark as usual, we spotted Cava Del Tequila to our right and went in.  A beautiful very friendly bar with great smells.  We walked to the bar and looked at the drink menu.  Traditional margaritas were there, but we spotted the exotic ones.  Blood Orange, Passion Fruit, Pineapple and then Wendy spotted it….Avocado Margarita!  This drink has become Wendy's new best friend and after tasting it, she was hard pressed to leave.  Here is a link to Cava Del Tequila if you find yourself near Mexico when in Orlando.

Now staggering, we completed the walk back to the Yacht Club.  Please excuse the shaky video after Mexico.
So enjoy the video here that captures our one-day at Disney.  Oh, it turned out that we walked about 8 miles today, so the Margarita's did not contribute to any weight gain.
[jwplayer config="16-9 720″ mediaid="2224″]
*** For my photo friends, the panoramas were shot with my new iPhone 5 and its panorama feature.  Very cool and it sometimes does some interesting things like giving Fran the bartender a third arm….or was it the Tequila?