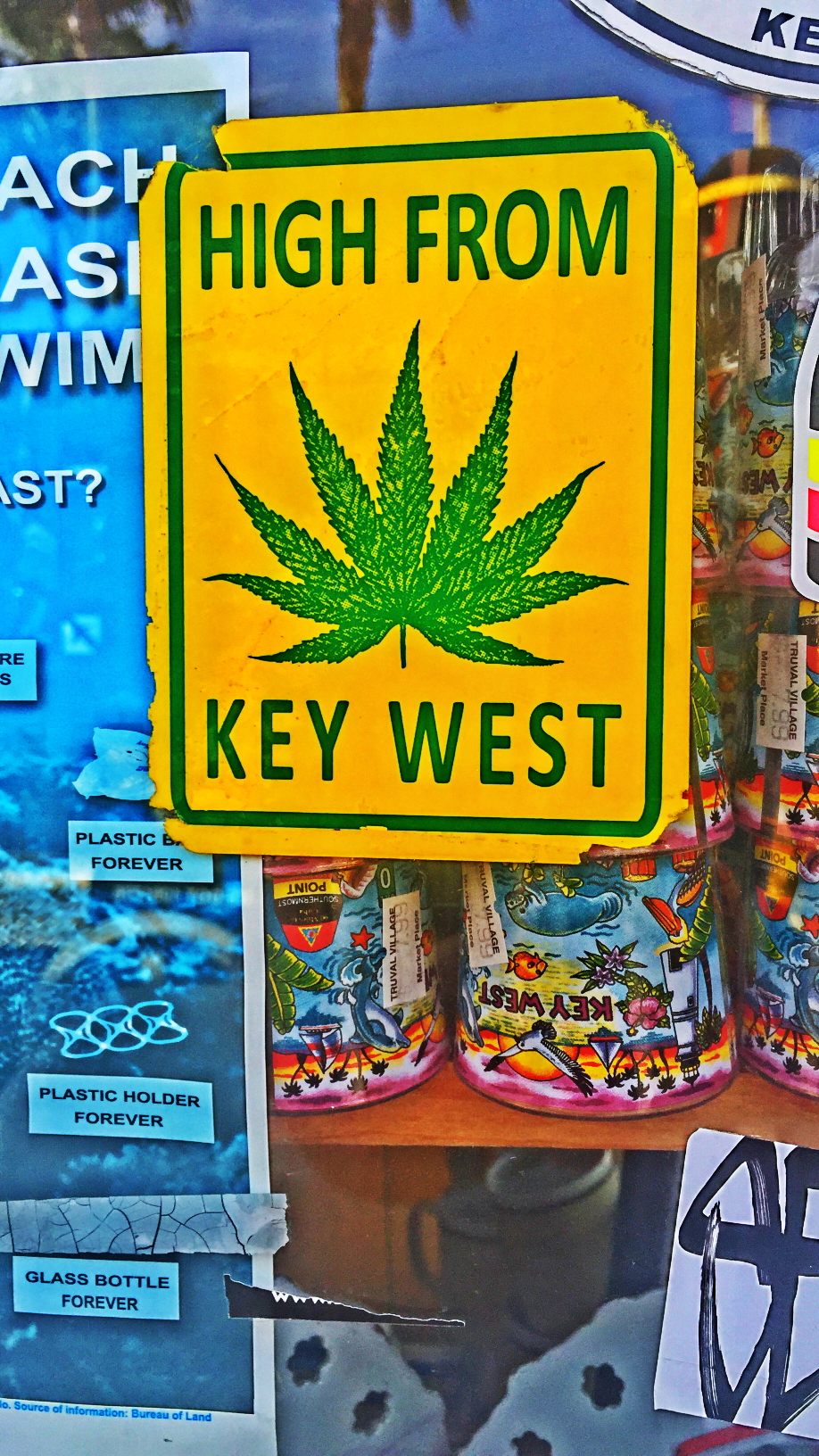 Sloppy Joe's! I will try to keep this as short as possible!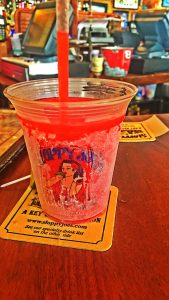 Just about everyone grew up with a version of Sloppy Joe's.  For those that did not, it is a spaghetti sauce sandwich with a twist.
Recently, Wendy and I went to Key West to test our theory of a Keys vs. Caribbean vacation.  The day before we left Key West to return, we walked by Sloppy Joe's on Duval Street.  Wendy exclaimed that she had been there numerous times on sales and corporate trips.  I asked if she had enjoyed the Sloppy Joe sandwich.  "Never had one," was her answer.  WHAT?
I drug her in and told her this is the healthiest thing you can get in Key West.  She ordered a Rum Runner drink and a Joe sandwich.  Waiting for the sandwich, she said, "I won't eat the bun."  She told the bartender that she would probably only eat half an that I would eat the rest.  Really?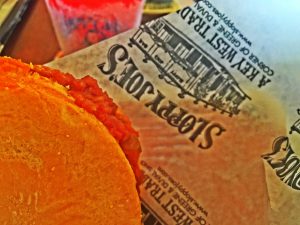 Okay, the sandwich arrived and it was perfection.  It was a total time trip back to my youth.  For Wendy the Rum Runner was gone as was the Sloppy Joe.
Wendy was a convert and I must admit that Sloppy Joe's version is almost as good as mine.  Almost!
So, here is my recipe.  There is some hoodoo that I intentionally left out, but it will be as good as Sloppy Joe's for sure.
Bob

Sloppy Joe's - Key West and Beyond
Like Chili aka Chile, just about everyone has a recipe. This is mine and it is the best in the world. Really
Ingredients
2, pounds lean ground sirloin, angus or bison
1, large sweet onion chopped
1, red pepper course chopped
1, yellow pepper course chopped
4 to 6 oz, smoked bacon rendered
1, 8oz bottle of natural ketchup (real sugar)
2 TBS to a can of tomato paste
Badia Chipotle Molido to taste and heat
powdered garlic powder to taste
Sea salt to taste
Green peppercorns ground to taste
(Optional recommended) Grains of Paradise ground to taste (lots in mine)
Instructions
Chop the bacon into ½" squares. Render the bacon to a cooked and crips state. Do not drain. Add chopped onion and peppers and sauté until well cooked or browned. Add ground meat and cook quickly until browed...barely! Add ketchup and tomato paste. Add garlic powder, salt, pepper, grains of paradise to taste.
Now for the secret. Turn off the heat!!! Let stand for 30 minutes. Warm again to a slight bubble. Turn off heat. Let stand 10 minutes and then warm to serving temperature.
Ladle onto a fresh hamburger bun. Add toppings like raw onion, green onion, yellow mustard.
Serving options: Ladle over a freshly steamed all meat hotdog. Healthier option: ladle into a freshly cooked garnet yam. Unhealthy option: ladle onto a hamburger bun and top with potato sticks, canned onion rings and toppings of choice.
This is a sacred childhood meal and lest the ghost of Earnest Hemingway haunt you, do not lose the taste of the Sloppy Joe by over adding toppings.
Good cold on a bun with red beer for breakfast. Oh my misspent youth.