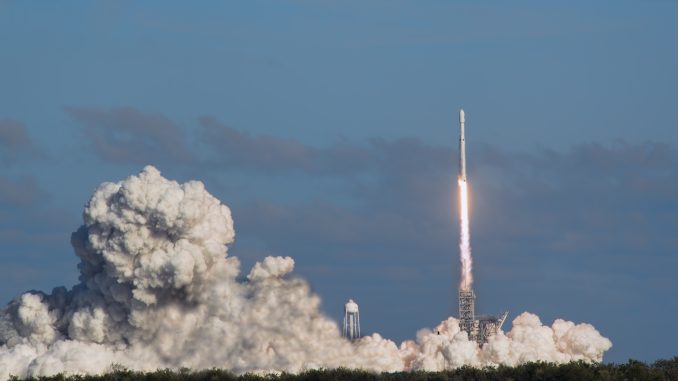 SOLD!
Chill Travelers East Coast Base for Sale – View of Nature & Rockets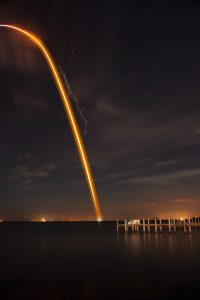 We have just listed our site in The Great Outdoors for sale.  Our business expansion in the west has consumed us for the last few months and the foreseeable future.  The reality for us is that we will be on the east coast sporadically only a few weeks a year.  We are not interested in the complications of renting the site, so we are selling it.
For those of you that are not familiar with The Great Outdoors (TGO), it is a community that ranges from open RV sites to homes of various sizes that support having an RV.  We purchased our site as a base of operations for us while on the east coast.  It is a large site with lots of concrete and a spectacular view of the lagoon at the head of the site.  Go to Google Maps view of our site. Zoom in for a closeup view.
TGO Snapshot
The Great Outdoors Florida RV and golf resort is designed to offer you the special experience of an unspoiled tropical paradise and a first-class Florida RV resort.
A membership RV park like no other Florida RV resorts. Our lifestyle choices range from RV sites to custom-built homes designed with RV-ers in mind. You may stay at our RV resort for one night, weeks, a month…or a lifetime!
Standing out from other Florida RV resorts, The Great Outdoors RV resort is created by and for people who love Florida's natural beauty. We left our 2,800-acre RV resort much as we found it, untouched since the days of the Seminole Indians. You watch native egret, deer and quail wander undisturbed past your door and enjoy the soaring flight of eagles above their nesting sites.
We enhanced nature at The Great Outdoors with such man-made pleasures as a Florida Golf Resort so you can experience the challenge and beauty of an 18-hole, 71-par Ron Garl designed championship course that winds through woodland and wildlife habitat.
Or try your luck with rod and reel against one of Florida sportfishing's greatest performers, the large-mouth bass, and other species carefully stocked in the many lakes and ponds of the private fishing reserve in our RV resort.
Or keep in shape by nature walking or working out in our heated pools and fitness center. Enjoy active fun and sports, planned social festivities, or quiet contemplation. At The Great Outdoors we'll surround you with amenities and service, and a spirit of quality in every detail.
For Sale – Flyer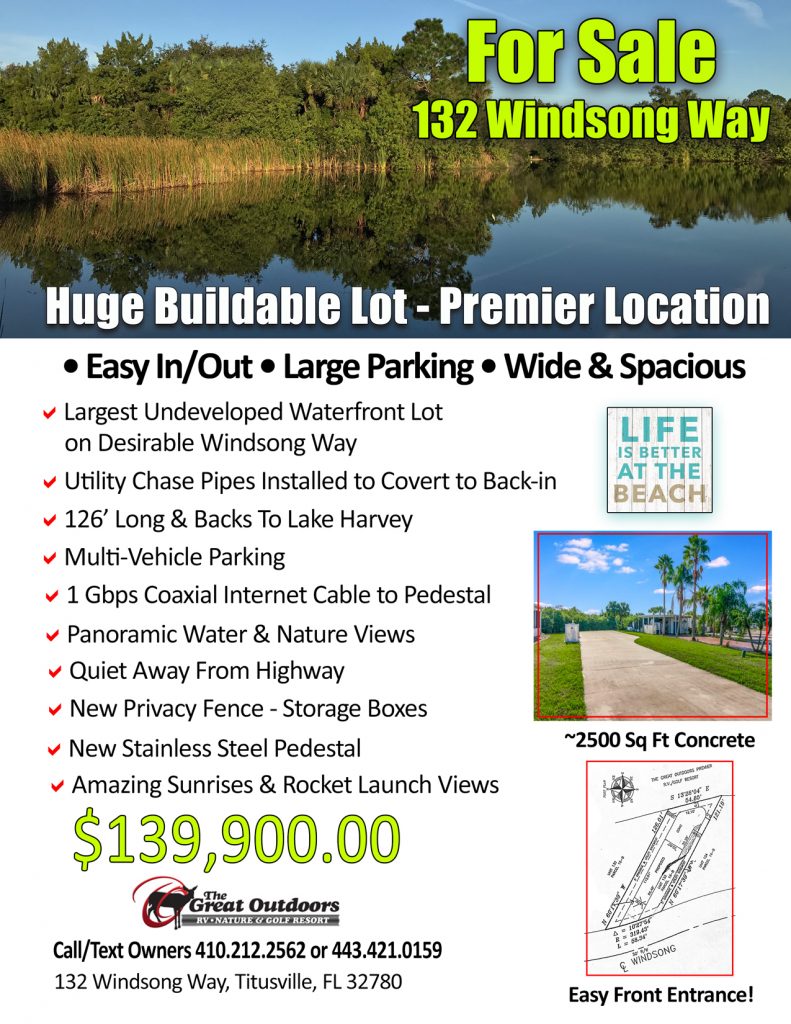 Here is the Realtor.com MLS listing for 132 Windsong Way, Titusville, FL 32780