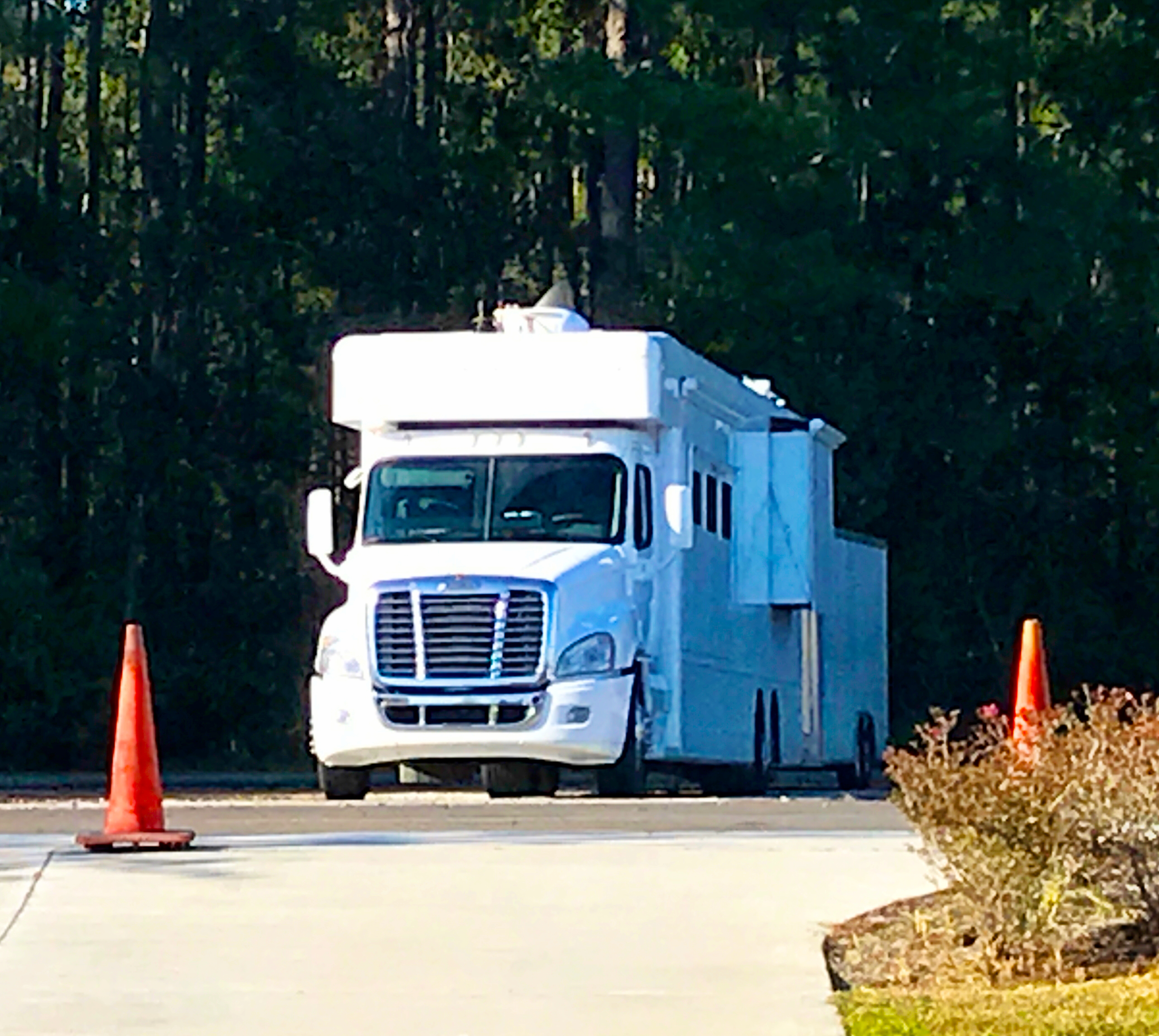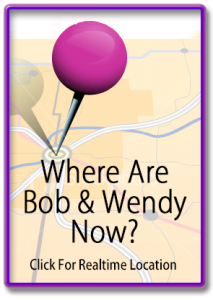 Driving a "Monster-C" aka "The Grizzly" is fun and relaxing for me. The stability of our ShowHauler is impressive. It is like riding on rails.
When we started with a 40′ Class A, the computer-assisted navigation on my motor yacht was light years ahead of the RV. I had all sorts of hardware modules hooked to a dedicated laptop in the copilot seat. We were able to use the 3G sideband to get internet around 2002. Then it seems so state of the art and now, looking back, I can't believe what we went through to get tracking and navigation information. Today, with just an iPad we can do anything!
Often the challenges encountered on our cross country treks have nothing to do with The Grizz. Selecting and navigating to byways of the US and Canada present more problems than can be anticipated.
Our last crossing from the Oregon Coast to the Florida Space Cost was our typical zig-zag turning 3500 miles into 7500+ miles. Traveling from Newport Oregon we went east to go south to Las Cruces New Mexico. Dodging wildfires, we put of technology to the test making quick decisions minutes before changing direction. It made me appreciate how far we have come in hardware and software.
This article is not our travel log which you can read on our PolarSteps Chill Travelers site. This article is about the challenges we had navigating the US and how we solve them.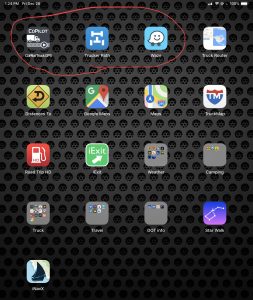 First, I use a 2018 iPad Pro for navigation and information on the road. Universally, it offers everything you need to deal with day-to-day driving of a big rig. So, this article is tablet specific, although new larger smartphones do well.
I am an Alpha tester for many IOS apps and still a registered Apple Developer. I was an Alpha and Beta tester, now a user, of CoPilot Truck, Trucker Path, and Waze. Yes, I am biased, but I have never found a better combination of Apps to find better and new ways to navigate the byways. So here is how Wendy and I use these three critical Apps.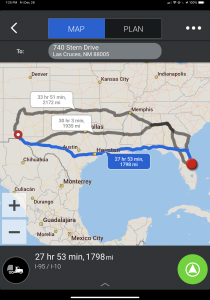 So, let's get started. As of this writing, CoPilot, TruckerPath, and Waze all have significant upgrades. CoPilot Truck has recently been entirely upgraded on a new platform design from the earth up, on IOS. What a remarkable difference!
How we use these three Apps in conjunction is what makes the difference. Although who is driving can hear these three Apps in action, it is the navigator that has all the benefits of three very slick apps. It is important to note that each of these apps has primary functions in our travel. They support each other, but none are subordinate to the others. This is the secret of this trinity.
Case Study:
Let's say we are planning a trip from the Space Coast of Florida to Seattle as an example of a trip plan.
Generally, I start with CoPilot Truck and set the street address in Seattle. I load that into the software and see where it takes me. Most of the time, I will look at the route and see4 which routes come close to the highways and byways I want to use. Then I load in waypoints of places we want to visit. Keep in mind that the nature of us as wanderers is that a 3,000-mile trip usually ends up closer to 10k. So, CoPilot lets me load in the places we think we want to visit to develop out an overview of our trek. Please also keep in mind that we never follow a plan of any kind, the mapping is merely the direction and roads we want to travel. That's another story.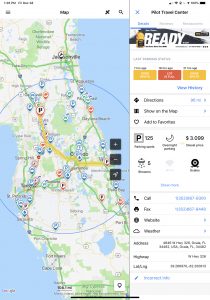 So it is the first day, and we head off. CoPilot is running and pointing us in the direction we travel. Somewhere, we think about needing fuel, or rest area to locate. Locked on to our ultimate destination, this is where Trucker Path comes in. Looking at the road ahead, Trucker Path provides a radius of truck stops and rest areas ahead. Targeting a rest area, we click on the rest area icon and a box pops up to the right that tells us how far it is in miles. Back to the map view, we switch to satellite and see what the rest area looks like from a space availability perspective. It is easy to see if the rest area has a large truck parking area or if it is one of those parallel spots with just a few parking stalls. Clicking the directions button gives us the opportunity to choose Apple of Google Maps to direct us to the rest area or fuel stop. Trucker Path leaves CoPilot unchanged or interrupted. So Trucker path is like a short-range mapping software that also helps us find truck stops with the fuel prices. Running in the background, CoPliot is keeping us on a general path and recalculate a new direction with truck clearances when we deviate.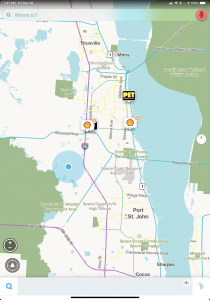 Waze offers many of the same features as Trucker Path and also adds reports of hazards, accidents, police, etc. It can also navigate to a specific address and provide turn by turn directions.
Only CoPilot has trucker routes with high clearance warnings. So be careful if you have a high profile vehicle using Trucker Path and Waze for navigation.
As we3 build our next truck based on the Tesla Semi or Nikola, the autonomous navigation will change our thinking again. The apps will become passive and monitoring while the Tesla will take active control. Should be a fun challenge to address the technology as the build nears.
I plan some particular article on each of the apps as well as weather apps and other tools we overlay.  I wanted to address the many questions we get of what software do we use to navigate the highways and byways of North America.
The Tesla Project: