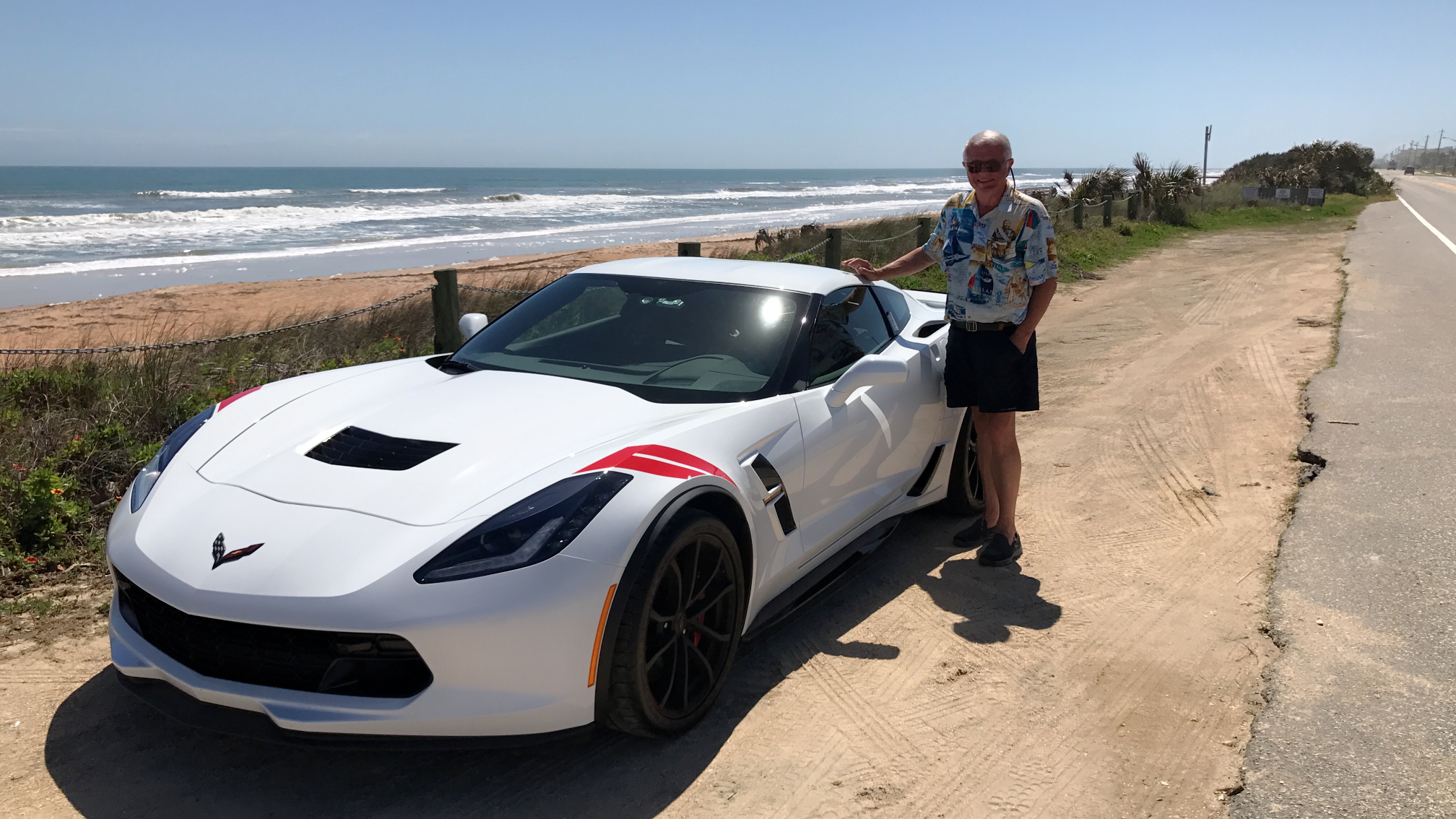 Two Nights and a Vette – Amelia Island is the first in a series of adventures that we will take in our new Corvette Grand Sport.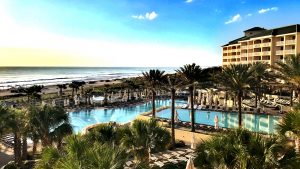 In fact, it was a conscious lifestyle change that brought about buying our new Vette.  Our life on the road in our motor coach finds us traveling coast to coast.  We decided to be on the road even more.
The best way to see this trip is to Click Here to go to our Travel Blog.  Also, here are some pictures from the trip and below that a video that we shot of a chance experience with a "heart" on the beach.
Two Nights and a Vette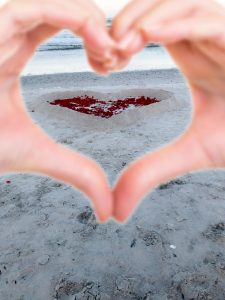 Variation is good. Somewhere between a "Staycation" and a 14-Day cruise to the windward islands we have a need for a few days getaways. So, we created a concept that works for us to getaway, recharge and get some work done for our business.
Specifically, the business and our new ventures are almost real-time dynamic. Opportunities come quickly and we find a need to reset our thinking every few months. Getting away brings perspective. Being a car trip away helps us immediately slow down and tackle problems. At the same time it is good to take a break from the day-to-day to just chill out. Likewise, the road time on the way to a two night expedition helps us to reset and talk through things.
This is different then when we are on the road with the coach visiting dealers, doing seminars or speeches. Lots of windshield time, but it is certainly and profoundly different time. Sometimes we will do three seminars in a day with a combination of store visits and talking through the tactical things about selling our products.
Balancing Work and Play
Two night and a Vette is about the fun side of these outings. Balance being imperative, we work early in the mornings and then take a lunch break to visit the locals and the restaurants we like to frequent. Back to work in the afternoon and then we repeat the adventure at dinnertime. So, the travel time, working and learning about the places we visit are a nice break from routine.
Just Right
Not too short and not too long, we contrived Two Night and a Vette to force us to do quick trips that are productive and relaxing. Realizing we are lucky to be able to find places close to us that are a half-day drive and spending two nights really gives us three days of getting away from the day-to-day and also allows us to stay engaged without the need for backup from others to keep the business running.
Tuesday Though Thursday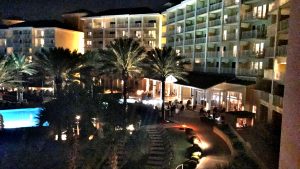 We are all about saving money and traveling as inexpensively as possible. It is remarkable how much you can save booking a hotel for two nights beginning on a Tuesday. In planning for our first adventure to Amelia Island Florida, we were able to book a premium room at the Omni on Amelia Island for half of the weekend rate. Fantastic view, nice beach to stroll on and close nearby to the little downtown of Fernandina Beach.
A vette trip to the local grocery store we were able to stock up on basics like bottle water and snacks further saving and reducing expenses. The objective is to be able to do this once every few months with a per day cost less then what the price of a room would be. So far so good!
It Fits Us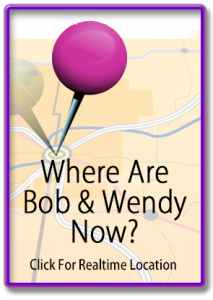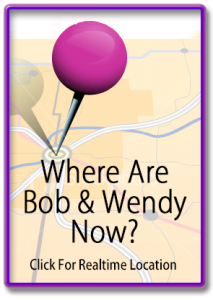 We love to travel in our new vette, see new things, eat and share our adventures. To the right is a banner titled, "Where are Bob & Wendy Now?" This is a link to an innovative miniblog developed by friends in the Netherlands to chronicle trips in a very unique way. It fits that this iPhone app tracks our location and we can add pictures and text about significant locations. Clicking the icon will take you to our travel blog or you can Click Here

Below that is an icon from Zomato where you can read and see our restaurant reviews. Chill Travelers (Us) are one of the top ranked restaurant reviewers. Tie this to our Travel Blog and you have all you need to know to visit the same places we do.  Click Here to look at our restaurant reviews on Tomato