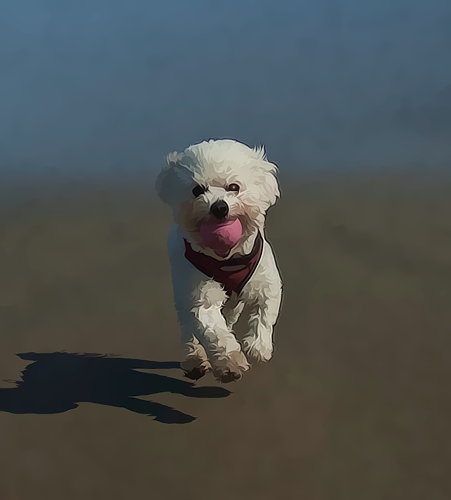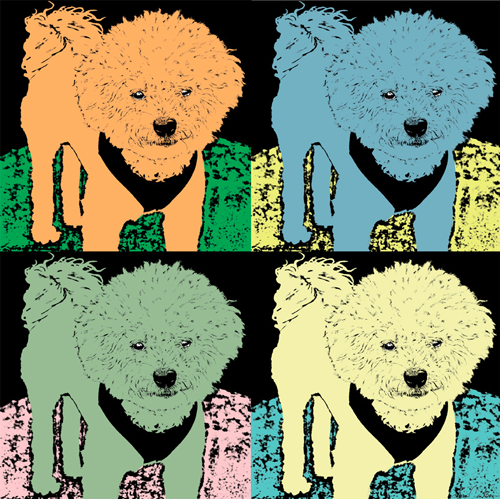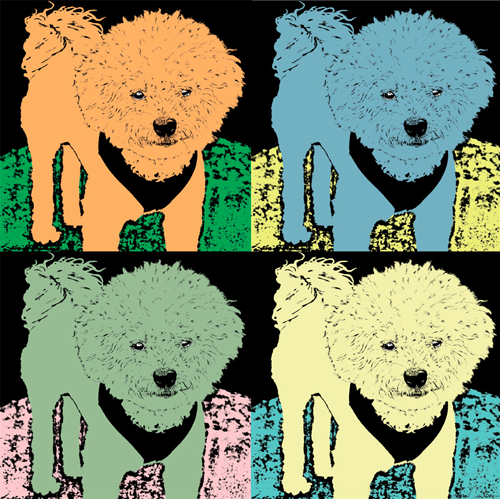 Well, our dear friend Tina Carlson created a birthday image of Jasper in one of her art forms.  Tina is a wonderfully sincere photographer whose attention to detail is amazing.   Recently Tina has been selling various pet images in this highly illustrated form that finds her work hanging in homes around the world as a high design art form.  Whether it is a print of a whale 6 feet long or here special 12″ X 12″ aluminum masterpieces, she has created a very unique form of art that is catching peoples eyes.
It began with Tina's dog Miller.  He is a bull terrier with an amazing personality.  When we walked into Tina and Dennis's home north of Los Angeles, there was this picture of Miller in this quad view that just intrigued us.  Now Tina has created this image of Jasper for his first birthday.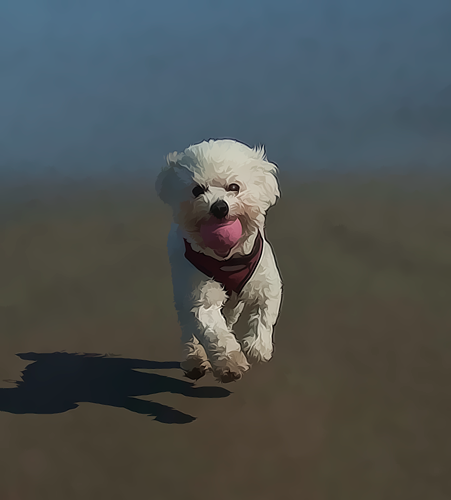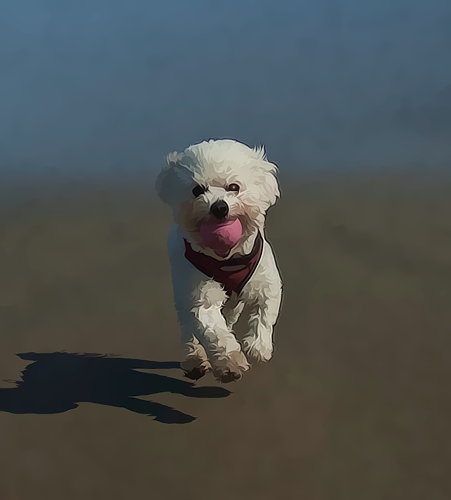 Tina's work has inspired us to grab as many pictures of Jasper growing up as we can.  This image we shot playing ball with Jasper on the beach near where we stay in Newport Oregon.  He loves playing ball, running full tilt after it and returning it for another go.   This image is an ankle high grab shot that Bob shot while Jasper was returning the ball.  The fog was rolling in and the depth of field was short.  Inspired by Tina, we applied some oil painting software filters she recommend we buy to the image.  What came out was the dramatic image of Jasper and his favorite ball.
Okay, so he is our kid!