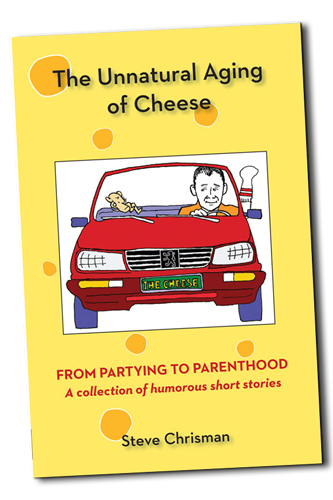 I have come to believe that CNN is a terrorist conspiracy to depress America and send us into eternal negativity.  Well, maybe FOX News as well.  Okay, NBC, ABC and CBS as well.  Not Dianne Sawyer though!
I have been studying youthfulness, chemicals, prescription drugs and anything I can reach to figure out why we age and why we look older.  Aging is gradual or fast for some.  Traveling as we do, I often see people that are younger than me looking very old.  I, on occasion, see people that are older than me looking younger than me.  Fortunately, these occurrences are fewer.
My studies will be revealed in my new book which does not yet have a title or even a subject.  What I have found is that youth comes from exercising one particular area of our bodies.  You guessed it, it is the endocrine systems.  And you thought it was going to say sex.
Turns out that when you exercise your endocrine system, all these hormones and things rush into our bodies through the lymphatic system giving us energy, hope, excitement and yes sex.  After all, it is only natural, right.
Yes, sex ranks right up there preserving our youth.  My friend Mehmet Oz (aka Dr. Oz) says that for health, we should have sex 200 days a year.  You know what is more powerful than sex 200 days a year?   300 days a year….sorry I lost track.   What is actually more powerful than sex is laughter.  A hard belly laugh that brings tears to your eyes is perhaps the most powerful fountain of youth drug we can take.   Combine that with 300 days a year of sex and we are reversing the aging process…sorry I digress.
So, if laughter is such a cure, why do we watch CNN?  Does CNN make you laugh?  Not me and that is why I have been CNN-Free for ten years going on 11.  No irony that it was the overload of 9.11.2011 that took me over the top.
Recently, since we spend a great part of our summer in the cool weather of Newport Oregon, I have attempted to be controversy-free .  This year has been particularly difficult finding me searching for positive things to latch onto.  Little Newport Oregon, like much of the country, is encased in politics and disputes.   So, I have sought out the artist, music and entertainment community in search of youthful making endochrine rushes to help preserve my youthful feelings and appearance.   Swimming every day, watching my diet and doing one thing different every day has really helped.  I do really feel like I have ticked off a year or two in my "real age" this year.
So, what is all this weird bullsh*t whilst this tort like writing is wrapped around a funny looking book cover.  The keyword is "funny!"
Where we are staying at Pacific Shores RV Resort in Newport is not without its own politics.  Like many places, this place feels that it must control every aspect of its existence by focusing on the CNN moments that are locally grown.
So today is 9/11/2011.  The ten year anniversary of the fateful day that changed the world.  In  business we call it a wildcard.  "An event" that changes the course of history.
I woke this morning to an email from my best friends on earth, excluding my very very best friend Wendy…  It was a emotional recounting of the day when my friend Teunis was visiting from the Netherlands…our second country.  He started by remembering our experience on 9/11 when he had arrived in Washington DC the night before from Amsterdam.  Driving to pick him up, I heard the first reports of the airlines hitting the twin towers.  I picked him up and his eyes told the story that he already knew what was going on.  Rather than driving to the office, we drove to our home, a Frank Llyod Wright style structure in the midst of the Annapolis Maryland wooded forest just twenty miles from the Pentagon.  We walked through the front door and the news of the devastation was intense.  My first thoughts were to alert Blanche, Teunis's wife, that he was Okay.  Many people do not know that most of the internet communications center on the east coast was the Twin Towers.   They were out and I searched to find an internet connection.  Being a geek and ex-DIA, I was able to find a link from a totally unsung hero of the day.  Whatever their name, they were a Pacific Bell IT person that decided to drop their security and firewall to open the internet access that they were still affording in San Francisco.  To most, the internet was gone with the towers.  I was able to get an email through to the Netherlands via that PacBell portal.  Satisfied, I returned to watch the terror that was occurring at about the time Flight 93 was headed toward DC.  The rest of the afternoon was emotionally draining at best.
We headed for downtown Annapolis for dinner to a most quiet and somber tone.  We needed to eat and we needed to gather up Teunis's belongings from the B&B downtown.  He had to stay with us and we knew that it would be a while because of the grounding of all flights.  The restaurant we sat in was quiet and somber as well.  Through most of the dinner there was silence and then the sound of laughter came from another table.  Honestly, it seemed strange and very refreshing.
So today, 9.11.2011, ten years later, we awoke to the wonderfully honest message from Teunis.  With a tear, I responded with equally as appreciative response.   Teunis's message was heartfelt and also a messenger of how we should spend our day.
Typically, we would head south to Nye Beach to our favorite coffee shop.  This day we headed north because Wendy wanted to look for some warmer fleece tops at the outlet mall north of us.  We stopped for breakfast and we were early for the stores opening.  Wendy picked up a local beach tabloid and began to read it as we went toward the stores.  To our surprise, there was an article about the general manager at the place we are staying.   Turns out that Steve is not only a great hospitality manager, he is also an author.  Better said, he is a comedian.
His book, The Unnatural Aging of Cheese, (his nickname)   was available for sale and he is scheduled to do a reading at one of our favorite places, Cafe Mundo in Nye Beach, this Saturday coming form 4pm to 6pm.  Just then, driving south from Lincoln City Oregon, Wendy said stop!  Pull Over!  There is Bob's Books she excalimed.  Now, I often have these experiences with Wendy, so I pulled over.  Okay, besides it is my name, what is the deal?   They sell Steve's book she exclaimed.   We went in an sure enough they had it.  Coughing up $12 we were on our way.  Safe to say, by the time we returned to Newport, Wendy had read most of the book to me.  Literally belly laughing the entire way, we realized that we had spent the ten year anniversary of 9/11 the best way we could.
It is indeed a serious day.  Let us not forget that part of rebuilding is looking forward to something.  A new direction.  Yes, it is a good day to remember the loss, but what are we to learn and what are we to do?  The answer to us begins with laughter to clear the soul.  Then it is to plan the new plans, scheme the schemes and look forward rather than backwards.  To us, all the half-staff flags today said remember, but they also said to us, "What have you done for us lately?"
So, we laughed the day whilst still remembering the loss.  Rather than going home, we stopped for lunch and remembered as well as lifting a toast to our friend Teunis and Blanche.
It was a good day thanks to Steve and his very funny book.  I am glad to know him and I am sincerely looking forward to his book reading at Cafe Mundo in Nye Beach from 4p-6p on September 17, 2011.
It is good to laugh and exercise our endocrine system, so it may qualify under the new healthcare law.
Chill!