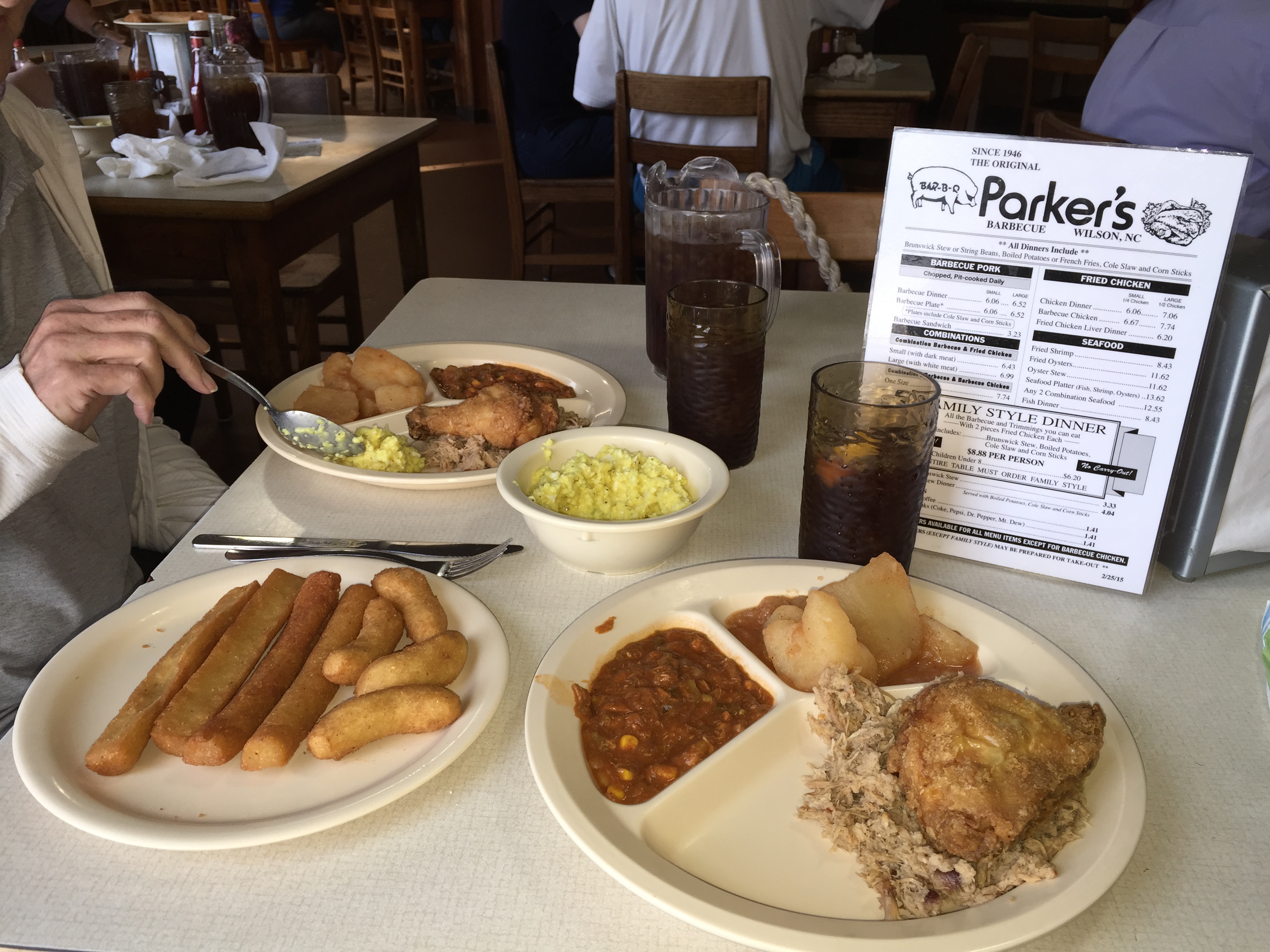 It takes an extreme BBQ restaurant to get a review from the Chill Travelers.  Parker's is more than worthy!  Chill Travelers Rank [usr 8.6]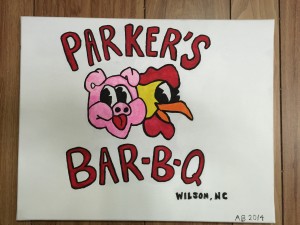 On our way driving north to Maryland to go to the closing for our  Deep Forest house, Wendy said, "I read about this great BBQ restaurant in Wilson, NC.  Lets stop their for dinner!"   Well, it turned out to be a 630 mile run the first days driving and we sure hoped it was going to be good.  The place is called Parker's and it was worth the drive.
So, just as a factoid, if a North Carolina BBQ place has been around more than a week, it is good food.  Whether at Lexington BBQ or R&R in Concord, the pulled pork is usually hard to tell from one place to another.  They are that good.  It then boils down to style and how they do it that makes the difference.
One thing that we noticed reading UrbanSpoon about Parker's and many other Northeast Carolina places is that they serve their BBQ with fried chicken and serve up a full plate of sides and usually something called Brunswick stew.  A full plate of different tastes.  Sort of Northeast Carolina Tapas.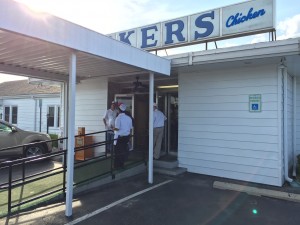 Parker's is different in that you step back in time from the minute you pull into the parking lot.  First thing you notice is that it is packed even on a weekday night.  No worries though because the inside is huge but quaint with one dining room after the other meandering through the building.
Walking in the front door, male waiters dressed in white long aprons and wearing soda jerk paper hats greet you at the front door holding it open with a Northeast Carolina rousing "Welcome."  You get the same greeting from the owner just inside telling us to sit wherever we want.  A waiter swooped in as if he had 15 cups of caffeinated coffee, but very friendly.  Asked if we had been here before. No!  He proceeded to tell us how it worked and what was included.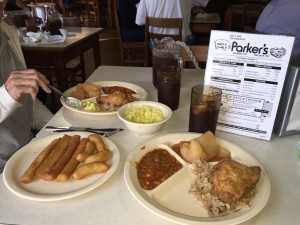 We had the pulled pork BBQ combination with one piece of fried chicken.  It came with hush puppies, corn, corn sticks and a yellow mustard coleslaw.  This was fronted with a cup of brunswick stew.  They serve the fried chicken atop the pulled pork BBQ with different vinegar sauces on the side.  Wendy had 'sweet tea' and Bob had unsweetened tea.  No beer here.  The interesting thing is that each got a pitcher of tea brought to the table and our waiter offered to bring anything that we wanted.  So, we tried the friend oysters as a sort of appetizer.  True Northeast Carolina hospitality and the accent of the waiter screamed that we were in the south.
Like we said, if a BBQ place in North Carolina has been around for more than a week, the food is good.  Parker's is great!  No wonder it has been around since 1946.  Two thumbs up from two that have been in every top BBQ restaurant from Texas  to east.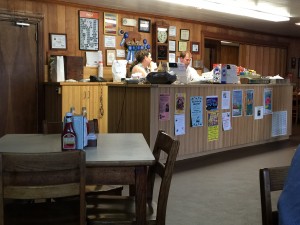 "Founded by brothers Graham and Ralph Parker and a cousin Henry Parker Brewer, Parker's Barbecue has for years been one of the best known names serving Eastern North Carolina style barbecue. One of the reasons for this is that Parker's originated in a town with tobacco markets. The tobacco company buyers, as they moved about their circuit, helped spread the word about the good barbecue they had encountered. Parker's name and stories about their good barbecue soon spread about the coastal plain.
Another reason for Parker's popularity is its business site. Ask realtors what is important and they will say "location, location, location." Well Parker's has been in the right location since 1946.
The barbecue is finely chopped by machine and seasoned in the kitchen with an Eastern North Carolina vinegar-base sauce. My preference is pulled barbecue that is more moist and in coarser pieces. However Parker's knows and understands its customers and gives them exactly what they want. And the faithful like it finely chopped or shredded, drier, leaner and lightly sauced. Parker's cooks whole hogs. The mixture of the drier hams with the shoulders along with being finely shredded, contributes to the texture of Parker's 'cue. If you prefer, more moisture can be added with the house sauce at the table. Be careful here. It doesn't take much additional house sauce to light up the 'cue and you as well.
The slaw is yellow with lingering hints of mustard but is slightly sweet. This crisp coleslaw has a good, fresh taste and a prominent cabbage flavor.
Parker's fried chicken will rival any at a family reunion. This is good ol' country fried chicken at its best. It has a crisp outer skin and is moist and tender. Simply, it's cooked to perfection. I would rather have a second drumstick than most any dessert Parker's or any other restaurant has to offer."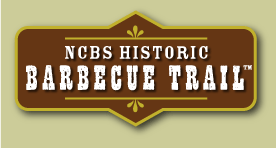 (The Original) Parker's Barbecue, Wilson
Donald Williams
2514 US Highway 301 S
Wilson, NC 27893
(252) 237-0972