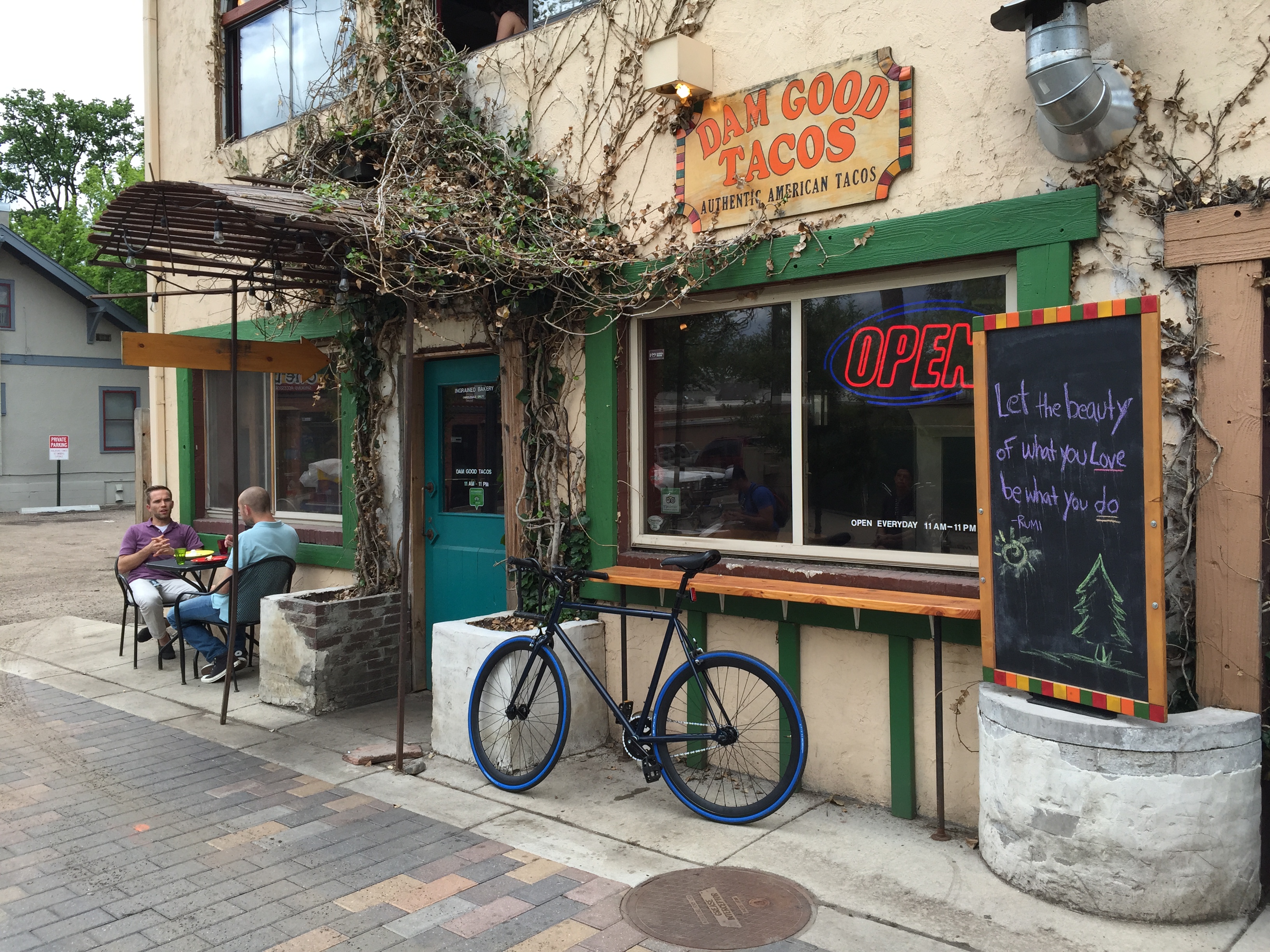 Fort Collins is an interesting town.  A college town.  We often wonder why it has a Whole Foods, Trader Joe's, Costco and a thriving downtown district while Cheyenne is a really small town with long streets and none of the upscale places.  Maybe it is our frontier mentality.  Harrison Ford says there are two types of people in the world.  Wranglers and Levi's.  Our guess is Fort Collins falls more into the third kind, Lucky Jeans!  A much more laid back version of Boulder.
Said, there are a few really fun restaurants, breweries and sweet shops.
Dam Good Taco's, New Belgium Brewery and Mary's Mountain Cookies were this weeks trifecta for a Chill Travelers grazing three stop lunch that lasted most of the afternoon.
Don't get us wrong, there are a lot of good places to eat in Fort Collins Colorado.  This trip, we just felt like something different and there was no one place that tickled us.
We were on a visit to Fort Collins for business and we needed to stop at Savory Spice Shop for a refill run for onboard cooking.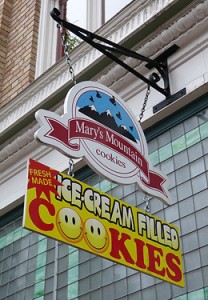 A few doors down is Mountain Mary's Cookies.   We grabbed a cookie each from a wide assortment of filled, dipped, sandwich and traditional cookies.  All, very large and sharable.  All made with the finest ingredients.  On occasion, we do eat our dessert first…or as we call it…Pressert!  Today, they would stay in the bag until the end of our lunch experience.
Click Here to go to Mary's Website
Chill Travelers Rating: [usr 9.0]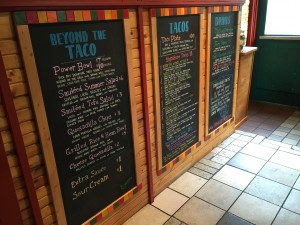 Next on the list is Dam Good Tacos.  It is closer to the university and in a back alley flanked by a Hookah shop and various hippie services and shops.  It is a simple walkup counter with a wide selection of different tacos and salads.  It has a vegetarian bent with meat and chicken options.  These are small inexpensive tacos that are prepared with a lot of TLC.  Not a place to fill up on food, but you do have the option of ordering as much or as little as you want.  Once we had our food ordered, they gave us a number and we sat down for just a few minutes before the food and drink arrived.  Very tasty and a perfect size for our slightly hungry appetites.
BTW, they also have a cart that opens in old town on South College on the weekends.
Click Here for their Website
Chill Travelers Rating: [usr 8.5]
Wendy had a specialty tea drink that sort of represented a southern sweet tea done hippy style.  Bob had a glass of water in anticipation of the next stop…New Belgium Brewery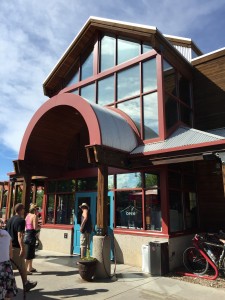 New Belgium Brewery is often known by one of its more famous brands of beer.  Fat Tire is their signature beer and the husband wife co-founders have worked hard to separate the brands.  They have grown quickly to about 400 employees and about $127M in annual sales.  They are now expanding eastward with a new $100M facility in Ashland NC.
The main brewery in Fort Collins is home base to the company and their brewery is state-of-the-art.  The facility is Nuevo modern Colorado and the tasting area is huge to accommodate the mobs of people coming for one of the entertaining tours or as in our case a pace to grab one of there signature beers.  At $4.00 a pint, we both selected the dark Belgium ale called 1554.  It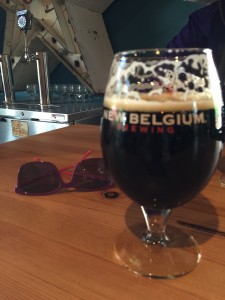 is a world class ale with a dark taste and a light finish.  Very interesting to have the taste of a porter or stout and with the fill of a IPA.  Not sure how they do it.  The first went down all too easy.
We already had lunch and New Belgium does not have food.  They do have a series food trucks and tent vendors that setup in front of the brewery to provide food or bring your own.  The grounds are open with both indoor and outdoors tables as well as lots of well manicured green grass.
The brewery is both tasting area and museum of sorts.  The couple's story is traced on the walls and lots of bikes and memorabilia is displayed.
This is a very fun place to people watch, sip the afternoon away and enjoy meeting interesting people as well as watching a thriving fun-based business evolve.  Very happy staff and it envelopes those willing to loosen up from their tightly wrapped worlds.
New Belgium ranks as one of our top breweries to visit for both the beer and the environment.
Click Here for the New Belgium Website
Chill Travelers Rating: [usr 9.5]