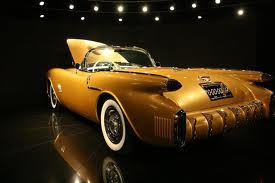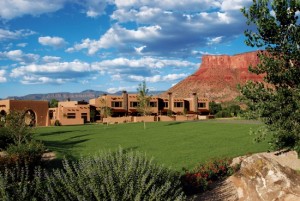 Well, I am lucky that my wife Wendy is a hard core car guy.  The sound of a 1960's big block motor revs her up and sets off infinite possibilities for adventures in the world of racing.  Whether it is the 24 hours at Sebring, Nascar or a Formula 1 race, Wendy is ready to go.  Said, her all-time favorite way to relax is taking a few days at a resort spa being pampered.
Now, for those of you that are not so lucky to be married to a car guy, there is a place for you both in the Colorado mountains near Grand Junction.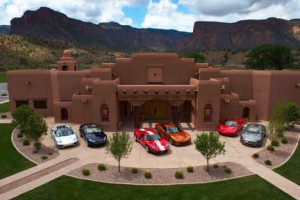 We rarely watch live television but do record TV shows like Car Crazy started by our friend Barry McGuier or Sons of Guns which is filmed and produced by Wendy college roommates husband Patrick Leigh-Bell.  Both are great escapes punctuating our intense work life.
Heading west, we decided to watch an episode or two of recorded shows on our DVR and Barry did a two-show special on a relatively new spa and car enthusiast destination nestled between Grand Junction Colorado and Moab Utah.
It is called Gateway Canyons Resort and it has a luxury spa, four star accommodations, a world class car museum and on & off road car and racing experiences.  Yes, all in one place.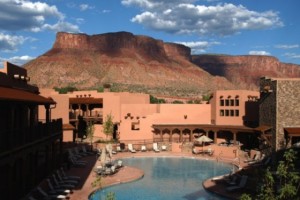 Located in the spectacular red rockcanyons of western Colorado, Discovery Channel founder John Hendricks created Gateway Canyons Resort, a luxurious, world-class destination in the heart of the American West, dedicated to nurturing guests' curiosity through intellectual stimulation and adventure within a naturally intriguing environment.
Recent completion of the $100 million expansion fulfills Hendricks' original vision for the resort, which was founded out of a passion to create a gathering place for the incredibly curious.
Guests of Gateway Canyons are invited to pose their most intriguing questions and be inspired by a sense of wonderment brought forward from a variety of distinctive programs and activities. Visitors driven by a passion for learning play in the company of experts with Curiosity Adventures, a series of daily, hands-on workshops and discussions led by resident curiosity experts, on subjects such as stargazing, geology, dinosaurs and Native American history.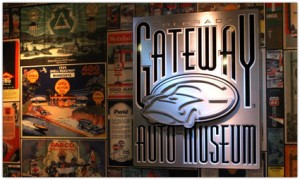 Catering to the most discerning traveler, guests choose from a collection of once in a lifetime experiences, with privileged access to more than 100 years of automotive history at the Gateway Colorado Auto Museum, scenic air tours aboard luxury aircraft throughout the majestic red rocks of Colorado and Utah, as well as personalized, guided excursions through the onsite Adventure Center. Enlightened travelers are also entertained by daily showings of "The Founders Series" at the Discovery Theater – an ongoing selection of Discovery Channel's most compelling award winning films hand-picked by John Hendricks himself, from more than 40,000 hours of video in the Discovery Library.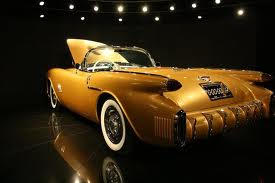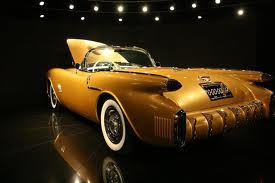 Enveloped in the tall cottonwood trees and irrigated green fields, adobe-style accommodations feature a total of 58 guest rooms with the newly completed Kayenta Lodge and freshly renovated Kiva Lodge, offering a variety of significant additions and luxurious touches, such as pass through fireplaces and custom-crafted Peruvian furniture, over-sized patios equipped with hot spring spas, gas fireplaces and breathtaking views of the iconic Palisade rock formation. Under the watchful eye of Executive Chef Ron Rhiver, travelers delight in an array of palate-pleasing experiences, from the rich flavors of the Colorado plateau at Entrada Restaurant, to a variety of fresh, casual cuisine at 1948 vintage food trailer, Duesey's Diner. 
It is pricey, but for a car guy that usually has to endure a spa week with little to nothing to do it is about the same as one of those Arizona spas.  It is worth the trip just to see the only F88 in existence which was designed by famed car builder Harley Earl.  Instructed to destroy the four prototypes by GM CEO, Alfred Sloan, he secretly sent one into hiding.  It is here and wonderful.
We just wish they had a place to park the Grizzly.  For us, the only option is the KOA in Grand Junction for short term hibernation of the coach, the dog and the cat in the slammer and a hour and a half car ride south to Gateway. Here is the link to Gateway Resort & Spa.  http://www.gatewaycanyons.com/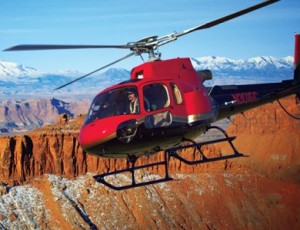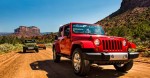 Here is the link to the car museum.  http://www.gatewayautomuseum.com/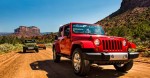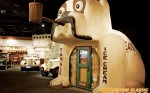 Explore these links because they are very rich and deep. Maybe next year this time, we can explore the area as a group.  Lets us know if you want to signup for a week-long adventure next August. Bob & Wendy