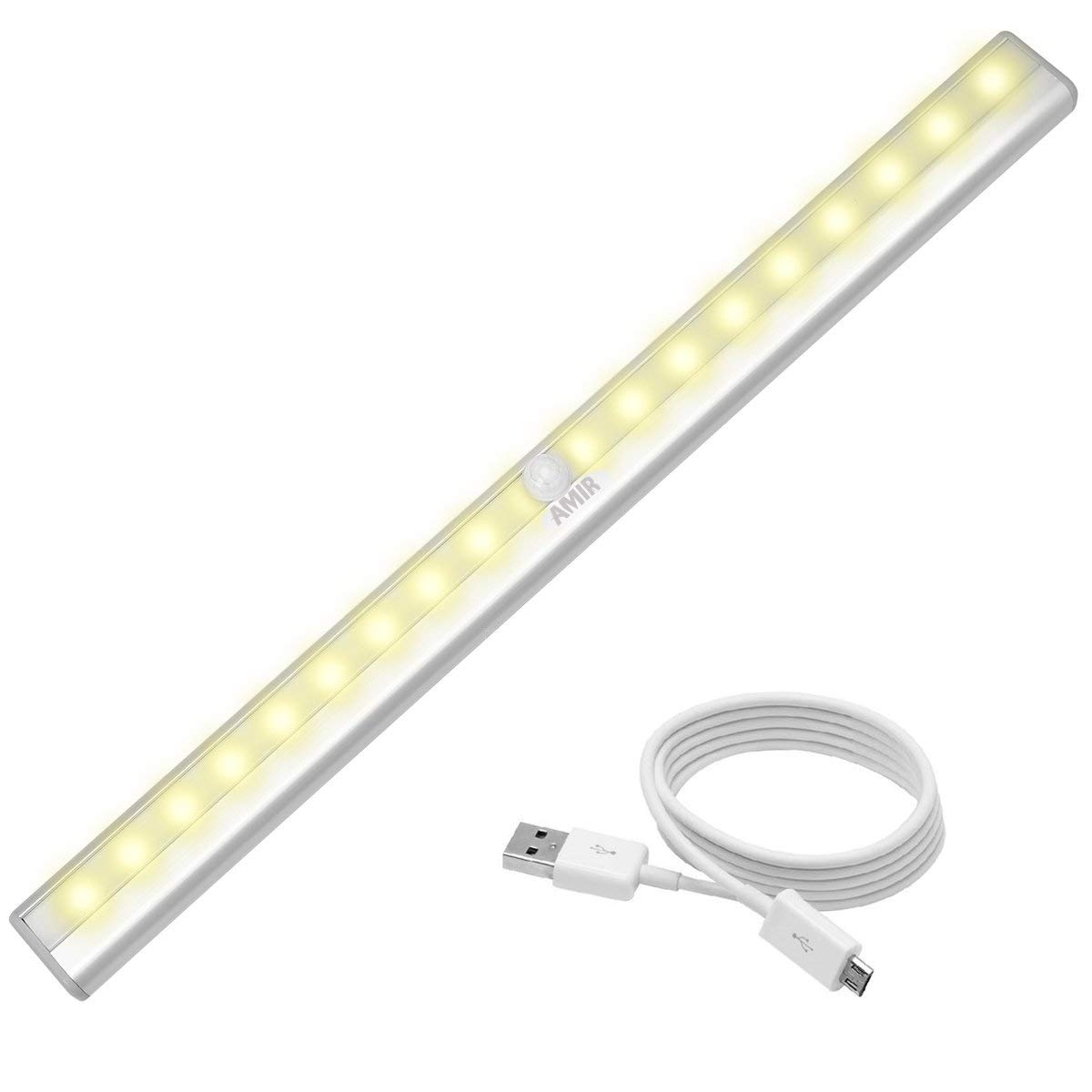 LED Cabinet and Closet Upgrade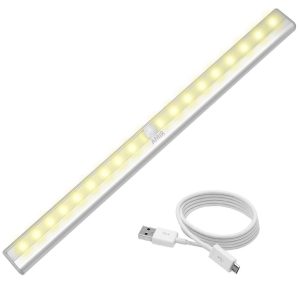 Last visit to our coach manufacturer, we decided to have them put in LED cabinet lights in the bedroom and the kitchen.  Not cheap, they had to snake wiring and put lights on each door and each shelf in our kitchen and some closets in the bedroom.   The bedroom already had old style lights and installing new LED versions was fairly easy.  The kitchen was another story and required lots of snaking of 12 volt wiring.  It was a great add and clearly I would recommend doing when you build a new coach.
LEDs For Hard To Light Areas
I find that I have places on our coach that need extra lighting on a regular basis.  Sure, I could grab a flashlight, but there are places I want light when I am at that place.  Some could have been wired and other areas would be nearly impossible.  At about $100 a door, I opted to omit a few cabinets that we don't go into much.  Other place like the freezer would have been a huge project.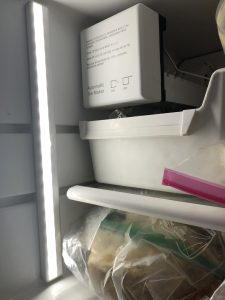 I decided to clean out the freezer one day and trying to clamp on a light was just not working.  When I finished the project, I decided to go up on Amazon and look for LED light bars that were rechargable.   There were a lot and as I studied them, I realized I could get a LED light bar that would recharge using the same power supply as my iPad and iPhone.  It had a motion sensor that would actuate when the cabinet was opened and would turn off after a few seconds when no motion was detected.  A bonus was that it affixes to a surface with a 3M self stick magnet so you can pull it off to recharge.
So, I bought one to try.  I was amazed.  It was bright, even light and lasted weeks before a recharge.  I needed five, so I bought six to have one recharged all the time.  Now we have seldom opened cabinets that light up brightly and a freezer that you can actually see everything on both shelves.
These continue to work well for us and I have added them to other areas as well.
Here is a link to them on Amazon.